ShowCase Events Comes On Board For A Special Production–The Bose Legacy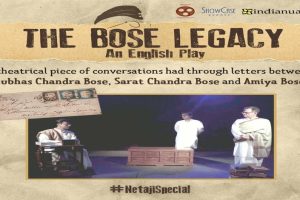 ShowCase Events and Indianuance are going to showcase an English play 'The Bose Legacy' to pay tribute to the prominent figure of the Indian Freedom Movement Netaji Subhash Chandra Bose on his 126th Birth anniversary. The play will be showcased at the prestigious Kala Ghoda Arts Festival on February 6th at 8.30 pm. Previously successful performances were held at Mumbai, Ahmedabad and Jamshedpur.
Covid 19-The Biggest Event Of All
Everything Experiential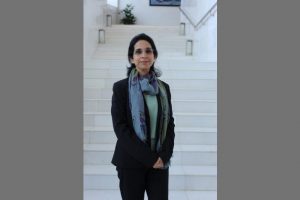 March 2020, A thriving industry came to shocking halt. Everything shut down literally over-night. No live events, thus no production, stage, sound, lights, décor, artists, co-ordinations or executions. Millions went jobless. People went into saving mode and started exploring ways which would help them survive and tide over this period.
Is The Punjabi Music Industry Glorifying Violence?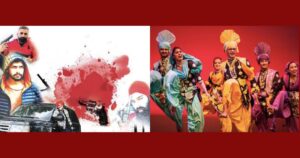 Punjabi Pop music has become the most popular pop music in India. It is popular not only in Bollywood but in many other regions like South East Asia and even in Hollywood. Such is the influence of Punjabi pop music that Punjab has emerged as a home to India's biggest non-film music industry. There is hardly any hit Bollywood movie without one or two songs of Punjabi pop.
Gyanoday presents Udaan, Paron Ko Khol: Fundraiser event for underprivileged children to become responsible, productive citizens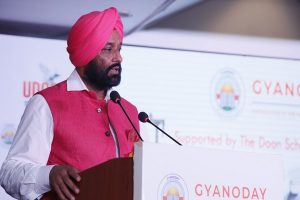 The "Sharing of life stories by Gyanoday's Alumni" started with an opening welcome note by the founder Avinash S Alag. He spoke about Gyanoday and the concept of Udaan. Gyandoday drives social change by helping underprivileged families overcome financial obstacles and educate their children.
"Every Artist Must Carve Their Own Identity"
loudest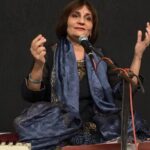 When speaking of the semi-classical genre of Indian music known as Thumri, a few names stand out. With a career spanning 40 years, Mumbai-based singer Dhanashree Pandit-Rai's name leads the pack. Having recently collaborated with numerous artists for 'Synthesis –
Tabla Virtuoso Helms Award To Encourage Young Girls Towards Music, Dance, And Social Service
loudest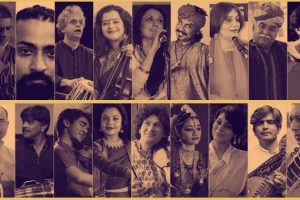 Women, especially those who chose to pursue creative fields, have been side-lined for centuries. Therefore, in the present day, it is imperative to recognise, reward and celebrate their numerous and wide-ranging achievements. Anuradha Pal,
What stays with me…
9th Chord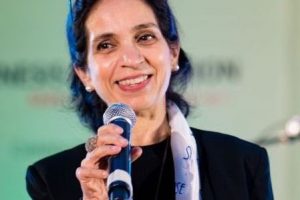 1. Lead with compassion. It bonds a diverse set of people and mobilises action towards a shared purpose.
2. Engage with joy. There are no strangers, we are all co-travellers. We progress when we enjoy the journey.
3. Devil is in the detail. Meticulous planning makes the end of the evening the magical moment of the day.
"If You're Good At What You Do, You Will Create Your Own Niche"
loudest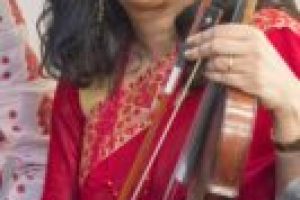 In a country known for its incredible diversity, true cultural ambassadors are those that can transcend the boundaries of their traditional craft while keeping its soul intact. 
"BE TRUE TO YOURSELF"
loudest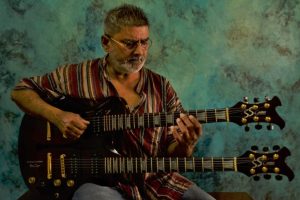 By Noor Anand Chawla
There are few musicians who can lay claim to having followed their passion despite the odds – Guitarist, Composer, Producer and Educator Ravi Iyer is one of them. With over 30 years in the business, he has both the experience and the largesse to share it with others. 
Watch Indian Classical and Fusion Artist
Rolling Stone India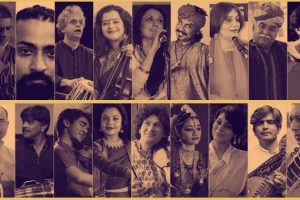 To mark India's Independence Day last month, over 15 artists and instrumentalists converged on a new fusion track called "Synthesis – The Indian Muse," brought together by music curation and management company ShowCase Events.
Showcase Events' On-Ground Studio
Everything Experiential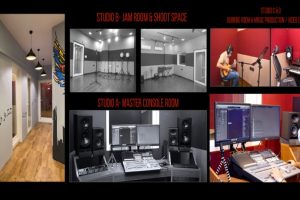 Since the pandemic's arrival, traditional shoots that take place in professional studios have been drastically affected. Independent artists without access to large funding or the latest technology, have been the worst hit. The problem is further aggravated when these artists turn to digital mediums for sustenance,
Virtually Live: The New Normal In Music Events
Music Plus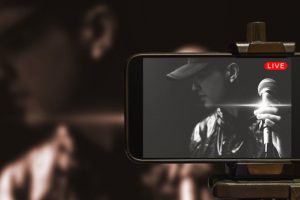 When the national lockdown was imposed in March of last year, people scrambled to preserve the things most precious to them. In most cases, this meant ensuring family members were safe at home, essential food items were well-stocked and health insurances were in place.
Showcase Events' On-Ground Studio
Everything Experiential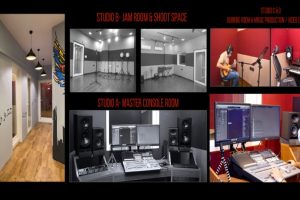 Since the pandemic's arrival, traditional shoots that take place in professional studios have been drastically affected. Independent artists without access to large funding or the latest technology, have been the worst hit. The problem is further aggravated when these artists turn to digital mediums for sustenance,
5 Trending Songs on Instagram;What makes them special?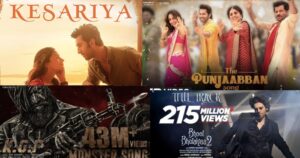 This year has been loaded with great songs, from hip-hop bangers to love anthems Bollywood has proved us all right. With so many Bollywood movies being released each year, it's become quite a task to keep the music library updated with new Bollywood songs. Songs have a powerful way to move you by their lyrics and also catch you tapping your feet while listening to them. Some will touch your soul and some will give you the best party of your life.
Are Ghazals fading away from Indian Music?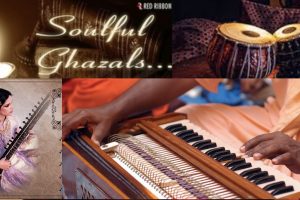 The most popular expression of poetry in Urdu and Persian, the ghazal, is known as much as a poetic form as it is as a genre of music. The ghazal has roots in seventh century Arabia and gained prominence in the 13th and 14th century due to works of Persian poets like Rumi and Hafiz.
Usha Uthup Teams Up With Showcase Events
Everything Experiential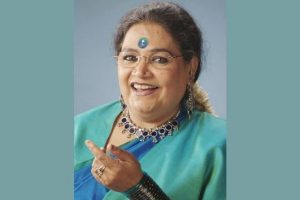 According to data collected by the World Health Organization in 2020, India is still the world's most affected country when it comes to the dreaded disease of leprosy. Unfortunately, with the onset of COVID-19, concerns for other medical issues are side-lined. Delhi South Rotary Service Foundation took up the mantle of spreading awareness on leprosy, 
Music Is Serious Business: Atul
Everything Experiential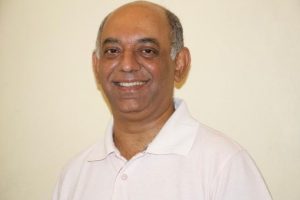 With 34 years in the Indian Music Industry, Atul Churamani, Managing Director of Turnkey Music & Publishing is a fount of knowledge on the subject. From reviewing the latest music releases in the 80s for Sun Magazine, to setting up India's first standalone music publishing business, he has done it all.
Education Events Go Virtual With Showcase Events
Everything Experiential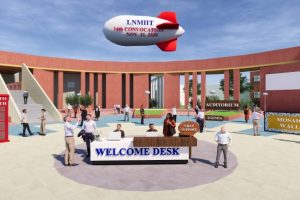 The 'Covid generation', as young children and students are being referred to nowadays, has made tremendous adjustments, accepting the transition to a virtual medium as par for the course. From graduations to awards ceremonies, investitures to convocations – many important and memorable events in the life of a student have been altered. 
 How Concerts & Live Performances Changed in 2020 
The Daily Guardian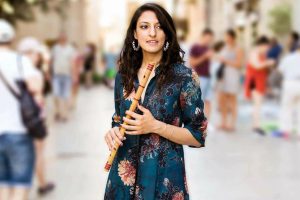 The arrival of October has always been the signal for festivities and outdoor recreations to begin. These range from puja pandals to music festivals, food fests to concerts, and live performances on stage. The sense of revelry in the air is palpable and calendars booked months in advance for pleasant fall and winter evenings! The pandemic may have dimmed our 
Journey of Nanni Singh           Mommy Wize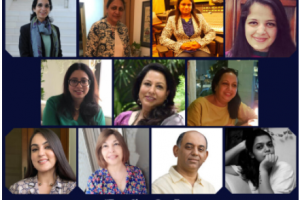 Showcase Events was created to make India's rich folk heritage available to an urban audience, a segment that always seems to be short on time. Trained in Hindustani classical music since her formative years, Nanni Singh, the CEO of ShowCase Events, had always wanted to empower traditional and folk musicians by giving them a proper voice and representation in an ever-changing market.
ShowCase Events Presents Sufiana Andaz
Everything Experiential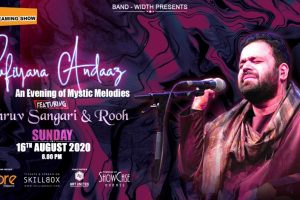 ShowCase Events creates, curates and executes experiences. With the Pandemic onslaught, the company is now creating special moments, digitally and virtually. Be it a Conference, an Exhibition, a Concert, a Product Launch or a Digital Engagement Activity, we are able to execute these, seamlessly, in the virtual space. Production of AVs & short films is another one of our 
Be Positive but Stay Real
Everything Experiential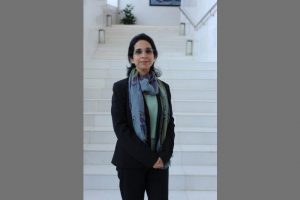 Innovate, Create, Collaborate, Initiate, Re-Invent, Virtual, Digital, and many more such words, are making headlines in the new dictionary of The New Normal. These four months of the lockdown have led to the shutdown of not just economic, but also emotional, physical, and, in many cases, personal spacesSit back and look at your own self
Entrepreneurial Skills in the Pandemic
Everything Experiential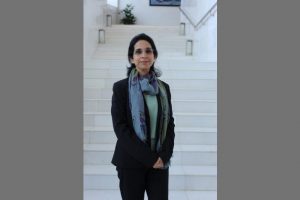 The COVID-19 Pandemic is a huge stressor- shaking up our psyche and triggering fears and uncertainties. Its occurrence has impelled us to reassess our business strategies. The potential for survival and sustainability has become a matter of concern for most business leaders and entrepreneurs, irrespective of the industry.
Top 17 Virtual Event Companies 2020
Blog Hubilo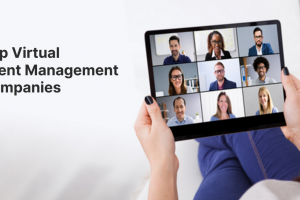 Being challenged to get your virtual events done?
Tired of searching for the best virtual event management companies for your events?
Struggling to make the right decision to partner with the most suitable virtual event planners & organizers?
ShowCase Events 'Close to Live' Experience in Digital Concert
Everything Experiential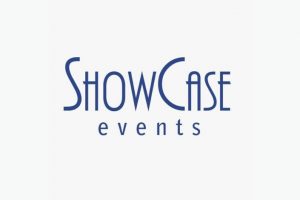 Recently, ShowCase Events successfully organised and coordinated a special Digital Concert of Gratitude for the teachers of a renowned educational institution on their last day of school, as a gesture of thanks for their educators who have been working overtime in the digital space. Teachers,who have been conducting classes online, creating content, learning new technology 
Has Coronavirus Brought out the Best of Us?
Everything Experiential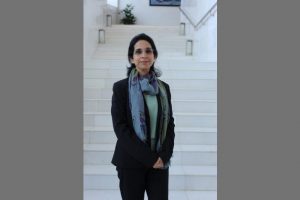 January 2020 seems like eons ago when the first buzz started about the Corona virus. It started its penetration into different states, regions, territories. Impacting all, irrespective of caste, creed or religion. We never took it seriously, continued with our lives, our work, events, our hecticness. Never had that extra 
Virtual Events Mean Lower Pay for Artists?
Event Faqs
The current rise in virtual events and corporate gigs amidst Covid-19 has raised various questions in the live entertainment industry. Are virtual events proving to be a boon for discovering talent? Is the allegation of lower pay true? Will virtual events mean lower pay for performers? Will we go into a pay-per-views model? Is that prevalent anywhere in the world?
Need for More Women Leaders in the Industry
Everything Experiential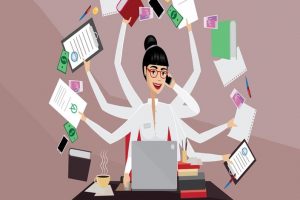 Women are known for their unparalleled strength, leadership, versatility, creative abilities and attention to detail. These attributes have abetted them to align with the event and wedding industry and make exceptional careers out of it.
The women in the event and wedding 
ShowCase Events Celebrates One Year
Everything Experiential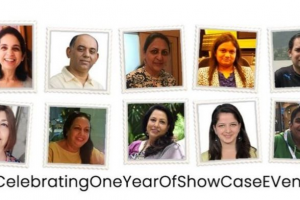 With an aim to curate, create and execute experiences, ShowCase Events seems to be infused with all the right motivation and energy in just one year of its inception in the industry. Nanni Singh, CEO, ShowCase Events along with her team is an entrepreneur who recognised the need to make rich folk heritage available to the urban audience, a segment that always seems to be short of time
Being Passionate About Your Vision
Everything Experiential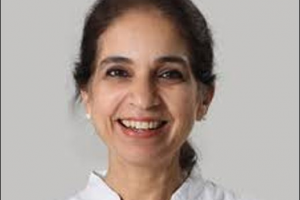 As a young girl in Ambala, I grew up listening to music at home, as my mother was extremely fond of it. In my early years, I too developed a fondness for music, especially classical and fusion. At the age of 10, I was put under the tutelage of a guru, where I began my journey of learning Hindustani classical vocal. At 14, I started learning the sitar and was fortunate enough to represent..
ShowCase Events Enters the Digital Space
Event Faqs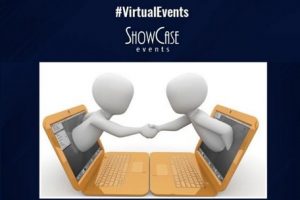 Showcase events collaborated with multiple digital companies with different expertise in different areas to provide end-to-end virtual event solutions during the COVID-19 pandemic. They have recently launched virtual conferencing and exhibition solutions that provide complete experience with a conference hall, key stakeholders, seminar rooms, stalls, and 3D presentations. They are also conducting virtual concerts for artists with corporate branding