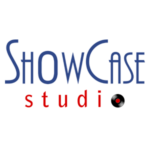 ShowCase Studio, the latest addition to the wide repertoire of services offered by ShowCase Events, is an attempt to bridge the growing gap between the audience and the artists. This one-of-a-kind talk show introduces artists who have excelled in their art form or genre  and have taken it beyond limitations and barriers but without diluting the original art form. 
Every Sunday at 6.30 pm to 7.15pm
From music to theatre, stand-up comedy to fashion, the varied subjects to appeal to a wide range of viewers. Each episode is hosted by a renowned journalist or an expert in the particular field, leading to a thought-provoking discussion with the guest of the day. The riveting conversation is supplemented by impromptu performances by the artistes- a live treat hard to come by these days!
Tune in and Follow us on our socials for regular updates!