The event management industry in India is highly competitive. When it comes to identifying the top event management companies in the capital city of Delhi, the task is indeed a difficult one. The steadfast pursuit of excellence and ability to carve a niche for oneself in the market, ensures that event management companies reach the top spot. Since its inception a mere three years ago, ShowCase Events has risen to the pinnacle by curating numerous memorable and noteworthy events. In case you are wondering what it takes to be a top event management company in Delhi, here are the factors you must look for in your search:
THE CAPABILITY TO CARRY OUT ANY KIND OF EVENT:
By providing end-to-end solutions for all virtual, on-ground or hybrid event needs, ShowCase Events is your best bet as the one stop solution for any kind of event. With the motto of converting your vision into reality, they deliver the event exactly as you envision it. By becoming familiar with the client's work and needs, innovative concepts and meticulous work plans are created. This helps in preparing for the event in a timely manner and ensuring flawless and professional execution on the final day.
NICHE OFFERINGS:
ShowCase Events has carved a niche for itself in the specialised musical events genre. Through the incredibly successful IP's Sounds From The Desert, HT Mingle, Ek Mulaqaat, Tribute to ABBA and ShowCase Studio; ShowCase Events has become known as the foremost name in the musical events industry. In fact, Sounds From The Desert won the prestigious "Best Young IP Less Than Three Years" at the BusinessWorld Applause Awards Summit in 2019.
HAPPY CLIENTELE ACROSS THE BOARD:

With happy customers ranging from big brands to educational institutions, government organisations, artists and musicians and a number of professional individuals, ShowCase Events has wide-ranging capabilities and is dedicated to delivering more than what they promise. The mantra is that experience is not commoditized but customized, and this adage is taken very seriously.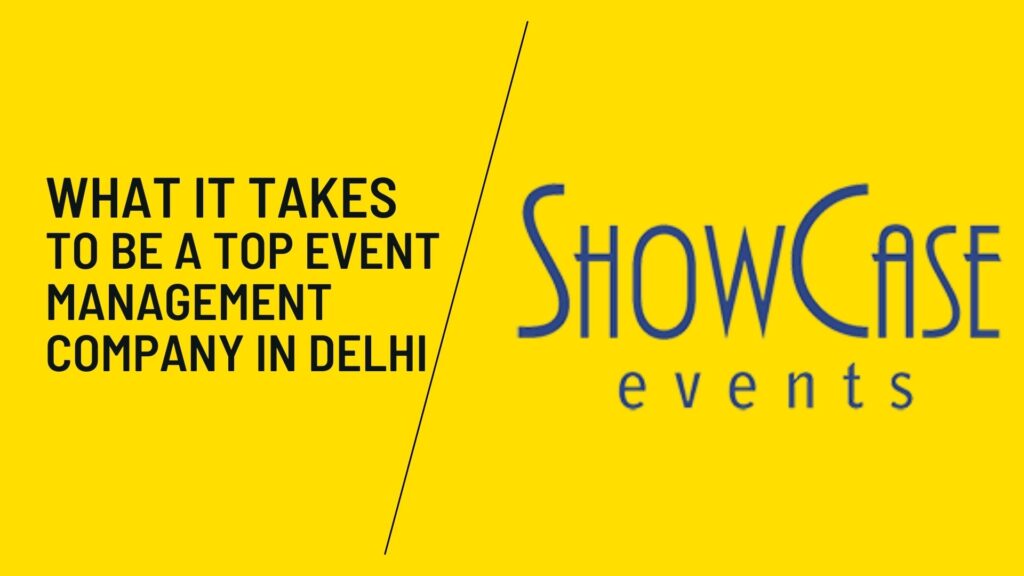 WONDERFUL CUSTOMER SERVICE:
A friendly and accommodating customer service further boosts ShowCase Events' reputation. CEO and Founder Nanni Singh has experience of over 15 years in the events space and has many accolades to her name. Services have been described by satisfied customers as deserving of the top spot in event management companies in Delhi. Professional, imaginative, approachable, creative, dedicated and with an innate understanding of both aesthetics and entertainment, ShowCase Events addresses every need and every situation well.
THE CAPABILITY TO ORGANISE EVENTS PAN-INDIA:
With access to the best vendors in the business, ShowCase Events has built a strong network across the country. Whether it is a digital program, a large-scale event in a big city or a smaller one in a town, ShowCase Events offers its clients exactly what they want and need – everything from concerts, conferences and seminars, to gala dinners and award ceremonies. Off-sites and online team building activities, product launches and exhibitions can also be arranged. The forte is in the beautiful display of the client's abilities and work, their strengths and vision.
As for virtual events, access to cutting-edge 2D and 3D technology models offer spectators a chance to feel they are viewing the event in reality. Virtual conferences with live lobbies, beautifully decorated virtual stages, and the ability to offer multiple breakout rooms, coffee lounges and experienced show-runners, set ShowCase Events apart from competitors.
These factors combined with an admirable attention to detail, make ShowCase Events one of the top event management companies in Delhi. Next time you are searching for an event management company for any event need, look no further than ShowCase Events.