Our latest, exciting new vertical offers Visas Immigration and Relocation services to consumers. Whether you want to move abroad and settle with your family or need to go on a holiday or on a business trip, we can facilitate the entire process, making it a smooth experience for you.
Visa Facilitation Service:
A one stop solution for end to end visa requirements, making it faster, simpler and more reliable. With our expert knowledge on visas & all related services, we are uniquely positioned to provide our clients with the best assistance in processing all categories of visas across all countries in India for both individuals & groups.
Visit Visas
Student Visas
Business Visas
Long term visas (work/spouse/family)
Immigration & Relocation Service:
We are partnered with a full service, highly renowned US based Immigration Law Firm, offering premium Immigration & Advisory services to Australia, Canada, New Zealand, Italy, the U.K. , U.S.A. Singapore, Latin America, the Caribbean, UAE, Africa, South East Asia and many more geographic locations. Our services also include migration through investment opportunities.
Working in close association with immigration lawyers having exponential knowledge of the immigration process and the ever changing immigration regulations, we are uniquely positioned to offer our clients the best advice and assistance to seamlessly fulfil aspirations of relocating to a country overseas.
Skilled Migration- Citizenship & Residence by Investment
Permanent Residence Options
Business Migration Options
The Canadian Start Up Visa program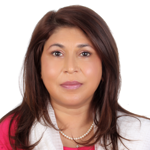 HEAD
IMMIGRATION & RELOCATION SERVICES
Fill up this quick form and we will get back to you