Looking for an Event management Company ?
We provide complete event management solutions to our clients across various industries. Corporate events to Weddings; Small gatherings or a Large conference; Exhibition or an Awards Night – we have it covered!
On-ground, virtual or hybrid – Pan India & Singapore & Dubai
Event planning is an exciting process that requires careful coordination between many different people. Our team will work with you to ensure that your event runs smoothly, efficiently and that you achieve your return on your event investments. You won't have to lift a finger!
Our happy customers range from big brands to educational institutions, government organization's, artists and musicians and a number of professional individuals. This speaks of our wide-ranging capabilities and dedication to delivering more than what we promise!
At ShowCase Events, Experience is not Commoditized but Customized!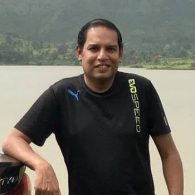 Late Carl Alfonso
Head
Technicals & Productions